Never had got pass my mind that i would bought any of the figurine from the "alien world" movie series. Well, i meant no harm to all the collector into these series but is just not my cup of tea. If i were to go for any of it, i'll be sure to look at how cool the finishing job done.
Having said that, there is one Predator that caught my attention and it was from the alien movie series, Aliens vs. Predator: Requiem. I was impressed by Three-B Predator mainly due to the exclusive version, the scale and the super duper discount offered by
HobbySearch
. It stands at approximately 22.5cm (9 inch) with the alien blood spattered around and an optional unmasked face which included to display it with its distinctive face revealed. This figure makes it stands out as an exclusive version due to the the whole figure sculpt is in stealth mode which has a totally different view from the
original version
.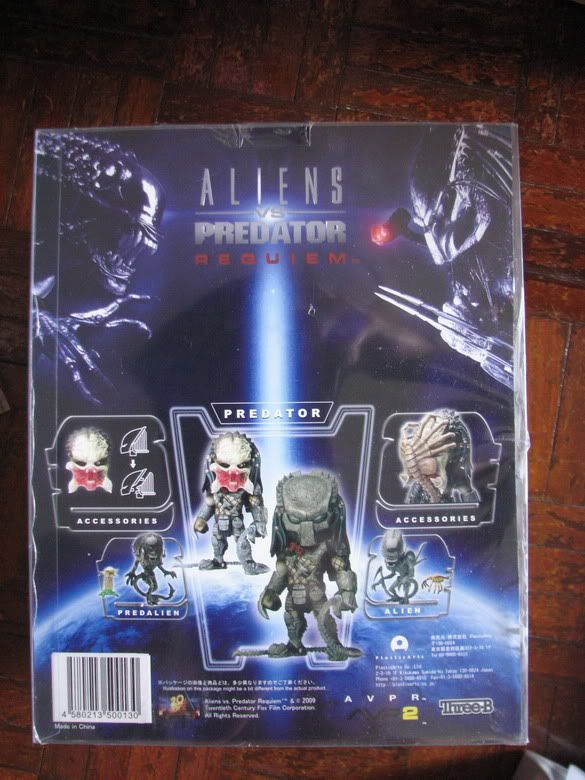 I'm glad that GSC (Good Smile Company) announced another Nendoroid Saber to be released back in few months which later to be confirmed as the Nendoroid Saber Armor Super Movable Edition. Fate Saber has been one of the character that is overwhelming in any kind of scale figurine released in the market, so the same goes to the nendoroid version. I was somehow missed out the opportunity getting the
Nendoroid Saber Lily
during its release that's why i wouldn't make the same mistake twice. However, i do hope that GSC will make a re-issue for Saber Lily in coming future^^ it sure be nice to put both of them together:))